Freiburg Legal Clinics and Pro Bono Student Legal Advising e.V.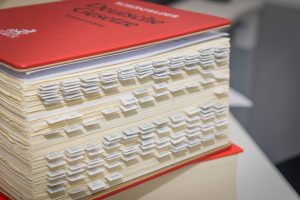 Our Christmas donation project for 2017 brought in almost €5000 in donations:
"Freiburg Legal Clinics" is a student legal advising training program offered by the University of Freiburg's Faculty of Law since the 2014 summer semester. It is headed by Prof. Dr. Boris P. Paal, M.Jur. (Oxford).
The training program is addressed to students who wish to gain practical legal experience even before completing their degree. To this end, "Freiburg Legal Clinics" provides the institutional framework to prepare students for work as legal advisors. The training program consists of general lecture courses, practical workshops led by attorneys from cooperating law firms, and special training sections called "specialist clinics." In specialist clinics on internet law, tenancy law, entrepreneurship, labor law, and consumer protection law, the participating students acquire specific knowledge of these fields of law in lecture courses and working groups.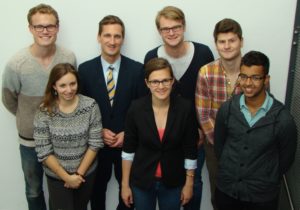 The participants need to put in a total of 14 contact hours to complete the training program. Upon completion of the program, the students receive a certificate attesting that they are trained student legal advisors. The project, which has received the University of Freiburg's Instructional Development Award, has several advantages: First, it gives students the chance to gain early professional legal experience in the context of their academic studies – both by attending practical lectures and workshops during the training and by working as student legal advisors themselves. Second, the training program assures the quality of the legal advising, because the certificate attests that the holder has achieved a certain level of qualification. Last but not least, the students provide people in need a charitable advising service through their activity as student legal advisors upon completion of the "Freiburg Legal Clinics" training program. The team at "Freiburg Legal Clinics" is thus delighted that you have decided to ensure the continued existence and future expansion of the training program! Your donation allows us to continue pursuing the goals named above and to also offer the training course at "Freiburg Legal Clinics" to the next generations of students. Thank you very much for your support!